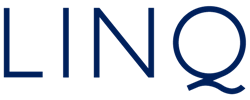 "ALSDE's vision of a unified system from the sponsor or school to the USDA will eliminate waste, help encourage healthy choices and support American-grown food products," said Matt Muller, Chief Revenue Officer.

WILMINGTON, NC and MONTGOMERY, Alabama (PRWEB)
November 30, 2022
The Alabama State Department of Education Child Nutrition Programs (ALSDE CNP) reports growing success with its select statewide school nutrition solution since it was announced in February 2022. TITAN, a LINQ solution, is a nutrition management system that connects districts with state agencies. The 100% cloud-based solution enables nutritional directors to manage and maximize their meal planning systems.
Since the school feeding system was selected, more than 30 K-12 schools in Alabama have implemented at least one of the modules, including point of sale (POS), free and discounted lunches, menu planning, production records, inventory, and purchasing. Depending on the modules selected, districts will also receive 5-12 hours of pre- and post-system training.
Alabama districts were positive about the implementation process, stating, "The personal support has been great. I loved being able to email a real person, set up conference times when I was in a crisis, and have access to Titan Support 24/7! You all made a stressful transition that much smoother!"
Other Alabama counties point out that TITAN alleviates some of their day-to-day operational challenges and that the cloud allows access to their meal order records and forecasts their next order.
"We are honored to work with the Alabama Department of Education to provide a seamless and cost-effective solution that streamlines food delivery to communities across the state," said Matt Muller, Chief Revenue Officer. "ALSDE's vision of a unified system from sponsor or school to USDA will eliminate waste, help promote healthy choices, and support American-grown food products."
Alabama is one of 37 states that trust LINQ systems to power their districts. From school nutrition management to district operations, LINQ works closely with every state agency and K-12 school district to understand their needs and develop solutions that help effectively manage their nutrition program.
For more information on LINQ's nutritional solutions, visit this link: https://www.linq.com/districts/nutrition/
About LINQ

For over 30 years, our mission has been to empower the everyday heroes who make K-12 districts and schools stronger. By combining best-in-class technology with industry-leading expertise, we help schools and governments meet today's challenges while laying the foundation for a brighter tomorrow. Improve efficiency, optimize performance, and manage compliance through our suite of governance, financial, and nutritional solutions designed to help you make a greater impact on your employees, students, and communities. To learn more about LINQ's integrated suite, visit LINQ.com or follow us on Facebook, LinkedIn, and Twitter.

Share the article on social media or via email: